Sawing Desert Ironwood
Here we offer you a brief insight into the laborious production of our desert ironwood scales and blocks for knifemakers:
After the blocks of this heavy, extremely hard and expensive wood have travelled halfway around the world, they are stored for about 3-6 months in a storage room with a controlled climate in order to slowly get used to the climatic conditions in Germany. Every sudden change of humidity and temperature could cause ugly cracks, the thinner and smaller the pieces are, the faster they acclimatize.
Then follows the trickiest part of the work, at which point it is decided in which direction the first cut will take place - but first one or two surfaces as angular as possible are planed onto the blocks in order to be able to judge the direction of the fibres: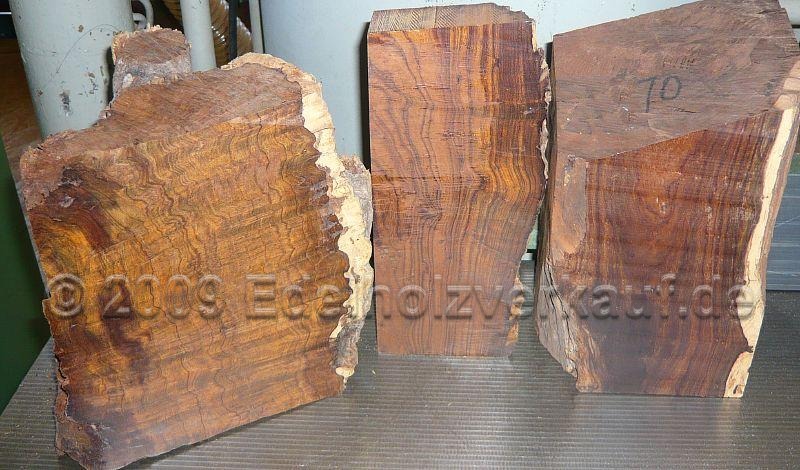 A particularly fine, almost pure piece of burl wood revealed its special beauty at this stage - you don't find it every day, although the bark already had the treacherous little round humps that are so typical of burl wood:
On the opposite side of this block the full splendour came to light:
After a suitably thick strip was cut out of the block, it could then be cut slowly and very carefully into the strips that are suitable for knife blanks: approx. 5-10 mm thickness is sufficient for most knifemakers: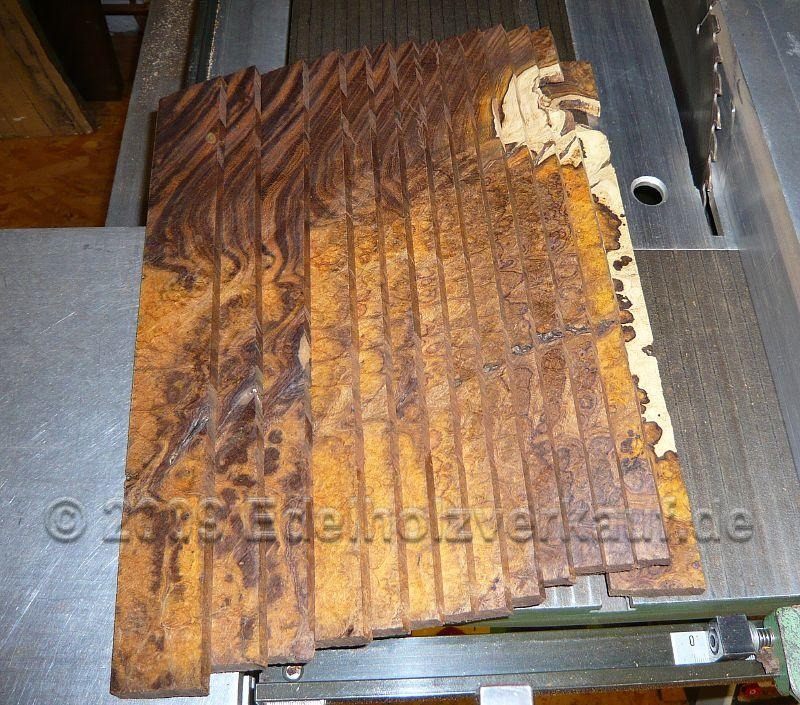 After the cut into the strips, which are still far too long, one can already guess after the book-like layout of the thin wood thicknesses what a stunning result lies ahead of us:
If these strips are now cut to the length of 120 mm that is usual in our company, the finished result is on the machine table: a little pure alcohol sprayed on makes probably the most beautiful and expensive wood in the world shine in its full beauty!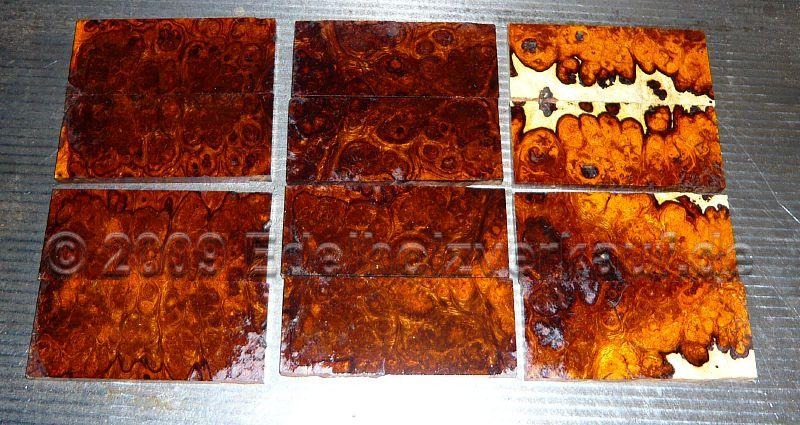 You will find these pieces in our frequently changing category: